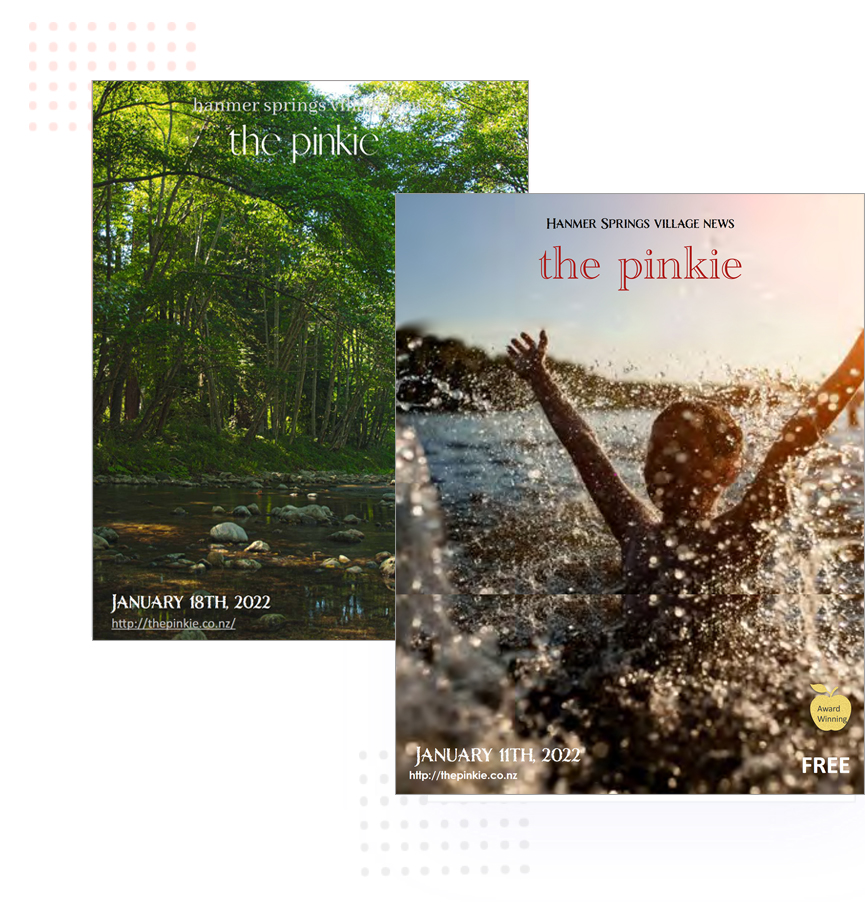 'The Pinkie' is a FREE weekly newspaper/magazine about events and news in Hanmer Springs, North Canterbury, Aotearoa/New Zealand
Print version is a 20 plus page colour magazine available in local shops from Tuesday each week.
Electronic version is available via a link to this website from Monday each week. Archival issues via this website
Produced for visitors, residents and home owners since the 1930s. The publication was for many years printed as a one page document on a sheet of pink paper, hence The Pinkie.